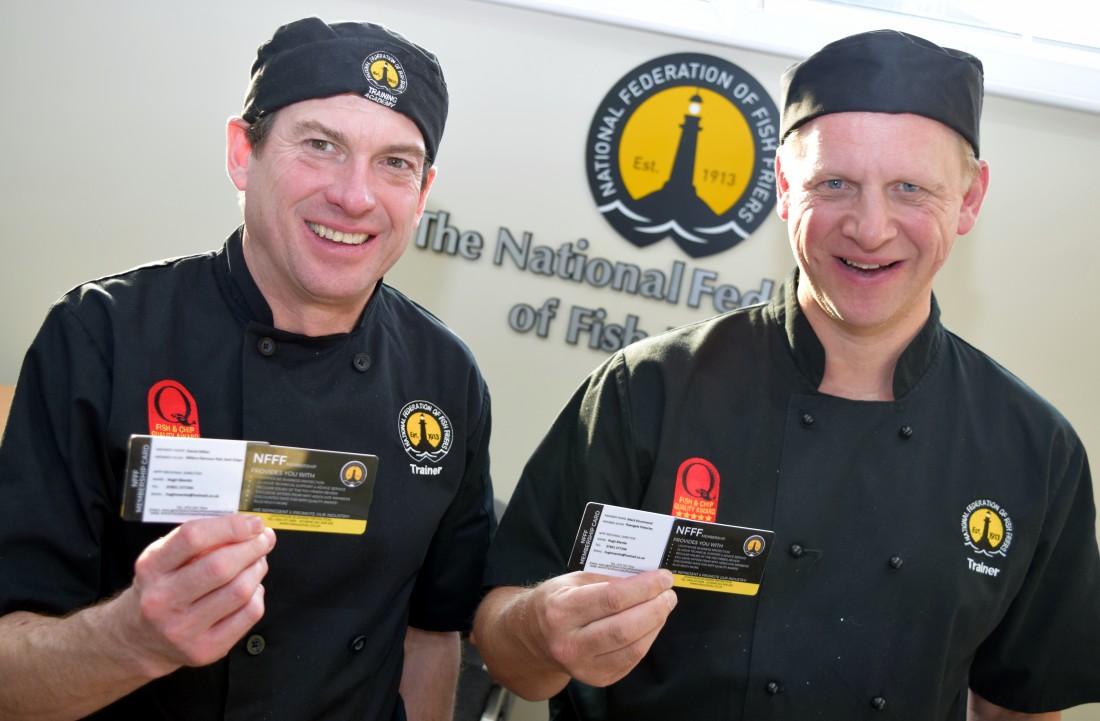 Your Lighthouse Business Protection Explained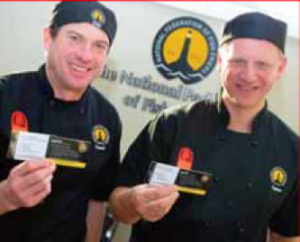 As a NFFF member you are entitled to a host of membership benefits and the Lighthouse Business Protection is your FREE legal protection cover which offer you a whole list of rewards!
Most chip shop owners didn't start frying so that they could sit at a desk all day working through paperwork. But the ever-growing volume of business and legal administration that any small business owner has to attend to, can sometimes make it hard to remember what it was like standing behind the fryers chatting to customers.
Whether it's health and safety, VAT or a troublesome employee that keeps you awake at night, there's no doubt that running a chip shop or two seems much more complicated than it was in days gone by.
Fortunately, this is where our Lighthouse Business Protection service can help. Membership of the National Federation of Fish Friers comes with a range of significant additional benefits that are designed to help you to run your business and protect your rights under the law.
We got together with our friends at Thornhill Insurance, who have specialised in insurance for the fast-food industry since the 1980s, to build a package of benefits that will really make a difference to our members' everyday lives. We have enlisted the help of ARAG, a global leader in legal advice and protection, to deliver the resources that our members need.
As a member of the NFFF, you will automatically have access to advice over the phone about any aspect of your company's legal and tax affairs, as well as the ARAG Legal Services website, which provides a wealth of information and resources, including interactive document builders to help you create anything from employment contracts for staff to terms and conditions for your company website.
ARAG's telephone legal advice helpline is an invaluable business tool that can help you to resolve issues as straightforward as making sure that you're paying the right minimum wage to staff of different ages, or more complicated matters such as dealing with a food hygiene or health and safety investigation.
The legal advisors who deal with enquiries are all experienced solicitors who have specialised in giving advice over the phone and have their own areas of expertise, so your call can be allocated to a lawyer who will have direct experience of the sort of legal problem that you are facing.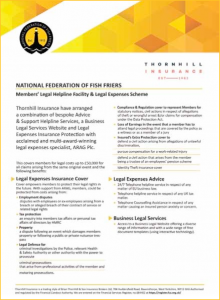 So, if you should be notified that the Food Standards Agency wants to investigate how your business disposes of its waste cooking oil, a lawyer can advise you on how to respond. Similarly, should you encounter difficulties with the landlord of your retail premises, one of the advisors will be able to explain your legal rights in such circumstances.
From food hygiene legislation to your business rates; a dispute with a neighbour or even a criminal investigation relating to the business, the legal advice helpline is invaluable in helping you to run your company and avoid big legal bills.
The service also provides a helpline for tax advice that is available during normal office hours. This could prove equally invaluable to any business owner, small or large. Whether you are uncertain about your VAT liabilities, the implications of IR35 or even National Insurance Contributions, the tax advice helpline will be able to answer your query and could save you time, money and an awful lot of stress, trying to get the right answers to such questions yourself.
In addition to the advice helplines, ARAG also provides NFFF members with some state of the art digital tools to help you run your business and avoid having to pay a lawyer to prepare essential business documents or rely on the often unsuitable free resources available online.
Fish and chip shops typically find themselves employing part- time, seasonal or casual workers, but every employee is legally required to receive at least a statement of their employment terms and conditions,  if not a full contract. Asking a lawyer to do this could cost an arm and a leg, but doing it yourself, without any help, could be a recipe for disaster.
Fortunately, through Thornhill Insurance, the ARAG Legal Services website has intuitive document building tools that help you to build such documents and many more, at the click of a mouse. All you have to do is answer a series of questions and the proper, professional and technically correct documents are assembled before your eyes.
Among the many other customisable documents available on the site are the letters you need to follow the appropriate legal procedure for recovering debts to your business; a health and safety policy creator; fire risk assessment  documents; leases and landlord notices.
All of the resources available on the ARAG Legal website are powered by the industry-leading Rapidocs® software from Epoq, which means that the content on which your document is based is regularly updated to accommodate any changes to legislation.
In addition to your legal document building website and the legal and tax helplines, ARAG also provide NFFF members with a confidential 24/7 counselling service for use by you or anyone else who works for the business. Whatever the problem,
whether it relates to the business or not, you and your employees can speak to a qualified and experienced counsellor, who can help talk through difficulties as simple as trying to quit smoking or as difficult as dealing with relationship problems or a bereavement.
All in all, the Lighthouse Business Protection service, available to all NFFF members and provided through Thornhill Insurance, is an incredibly useful and powerful set of benefits that will help any business owner to deal with day-to-day legal questions and problems, and keep your business running smoothly, which should give you more time to keep your customers happy and fry some great fish.