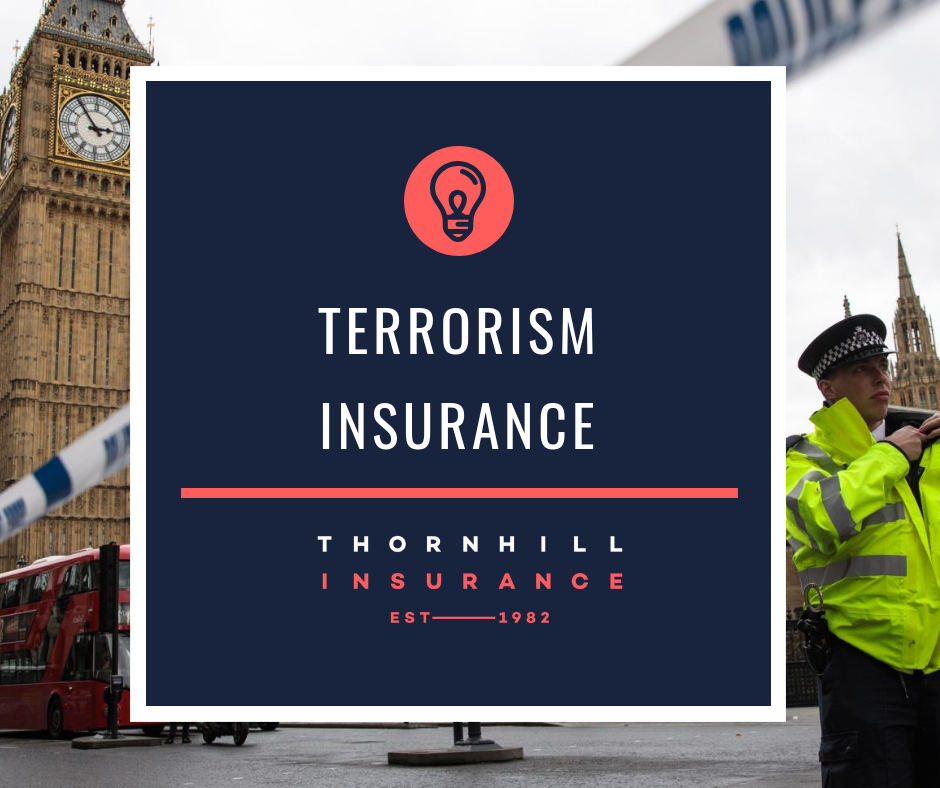 The Importance of Terrorism Insurance
Terrorism insurance, is it worth it?
Terrorist attacks are unpredictable and there is no way of knowing when and where they might occur next, however why run the risk of your business being affected when you could take out a Terrorism Insurance policy.
Nine times out of ten it's not the businesses they are targeting but the surrounding environment. And whilst we do everything in our power to prevent such a catastrophic incident, sometimes it just isn't enough. Therefore, we need to be smart and think about our businesses in the long run and protect ourselves with the correct insurance.
What happens if I don't have terrorism insurance?
Whether or not your business was targeted directly, you can still face backlash from the event. This could be closure post-attack of the building you are situated and the stock or equipment you work with and even the structure itself could be damaged or even destroyed. Most standard insurance policies won't protect you in this event, and you wouldn't be able to claim for anything due to the nature of the attack.
In this unfortunate occurrence as a business owner it's not always about replacing contents or restoring your building to its natural state, but also about the losses you'll suffer whilst you get back on your feet.
If all is destroyed in such an event, you might not be able to trade whatsoever, therefore all the money needed in order to restore your business must come from savings or even from you personally.
Business interruption is usually in place in most insurance policies and comes as standard on all our package policies, however it may be voided if the damage comes from a terrorist attack.
Due to the unpredictability of terrorist attacks people can often avoid the affected area post-incident. Which would mean for a business owner you might not see the same interest as before and it can be difficult to negotiate such an event.
What's the alternative?
The demand for Terrorism Insurance is increasing day upon day,
Terrorism insurance is becoming more and more common amongst business owners, especially for those based in major cities. This combined with the continued development of this product sees more policies taken out than ever before. We have connections with five specialist insurers who all have a high level of experience and expertise in writing such policies for all types of businesses including public houses, restaurants, takeaways, shops and many more.
When we quote for terrorism, we'll take in consideration the probability of a terrorist attack happening, whether it's physical or non-physical. Which will all help to ensure the appropriate cover is specific to what you need.
An example of this would be the Londonderry attacks at the beginning of this year, to read more there is a link to the news article on the BBC Website.
If you are interested in finding out more about terrorism insurance, please just get in touch with our team on the phone now, and to read other interesting articles wrote by Thornhill Insurance, please visit our news page here!