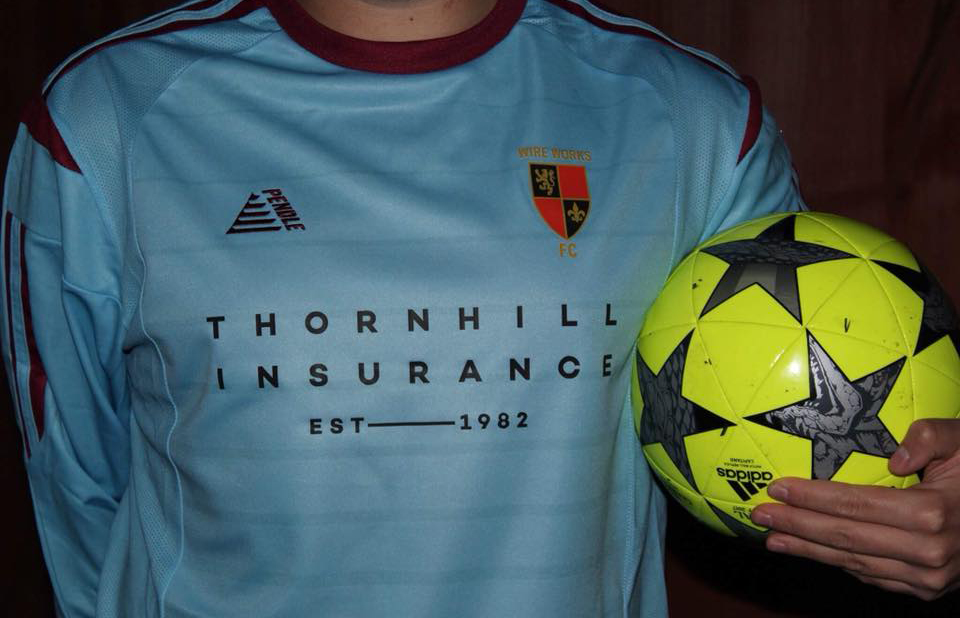 Proud sponsors of Wire Works FC!
We are delighted to be supporting Heavy Woollen Sunday League football team Wire Works F.C. with sponsorship for 'Thornhill Insurance' appearing on both their home and away kits this season!
The team, which are located in Reinwood, Huddersfield play out of The Old Wire Works (Formerly Nightingale) public house in Lindley and currently have 25 players signed on.
The home colours for the team are red & black, whilst the away/alternative kit is a light blue/claret combination.
Our very own Account Executive Daniel Smith plays for the club and we are pleased we can help support Sunday League football in the local area.
Running any type of club is never easy, with Wire Works F.C. manager Simon Burluraux explaining the costs of running a club:
"Running a football club isn't the cheapest! When you have to factor in the increasing costs of pitch rental, facilities to change and player registrations it costs well over four figures each season to make sure these lads have a football team to play for. The lads pay their subs after each game, then they rally round with the football cards and a meat raffle to help subsidise costs, but it certainly makes the job a lot easier with sponsorship. I would like to thank Thornhill Insurance for their support both this season and last!"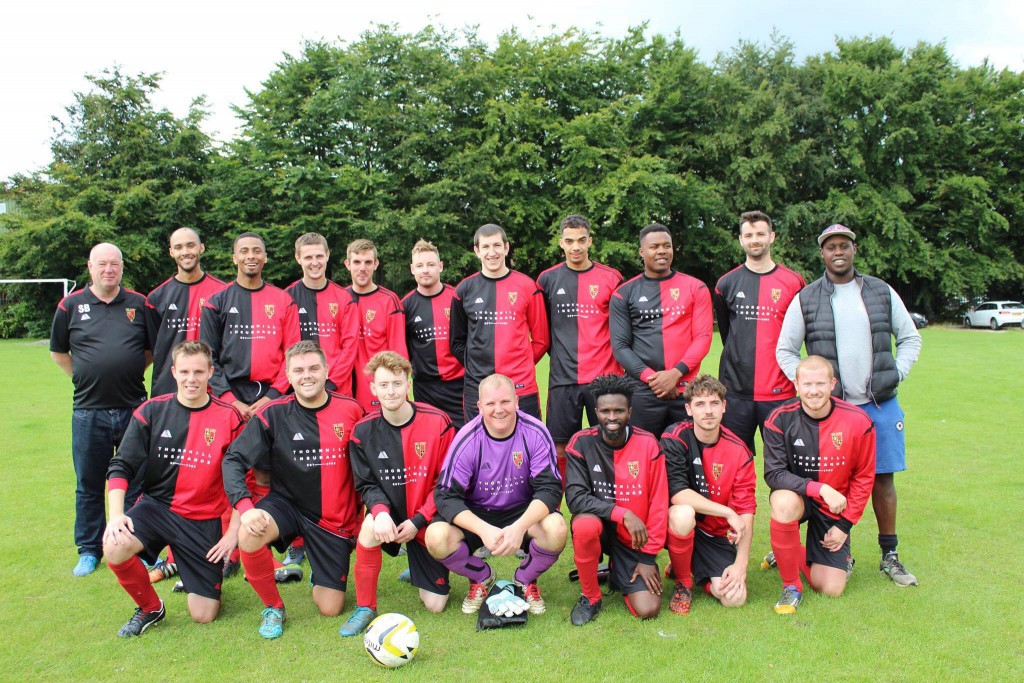 You can find our very own Account Executive Daniel Smith front row – second left!
The lads are aiming to finish higher than their 3rd place finish last season, albeit in a higher division.
We would like to thank Wire Works FC for wearing our 'Thornhill Insurance' on the kits this season and we wish them the very best of luck this season in the Heavy Woollen Championship!
If you would like to find out more about the team, they have a few social media platforms with some great photos you can find them on!
#UTW