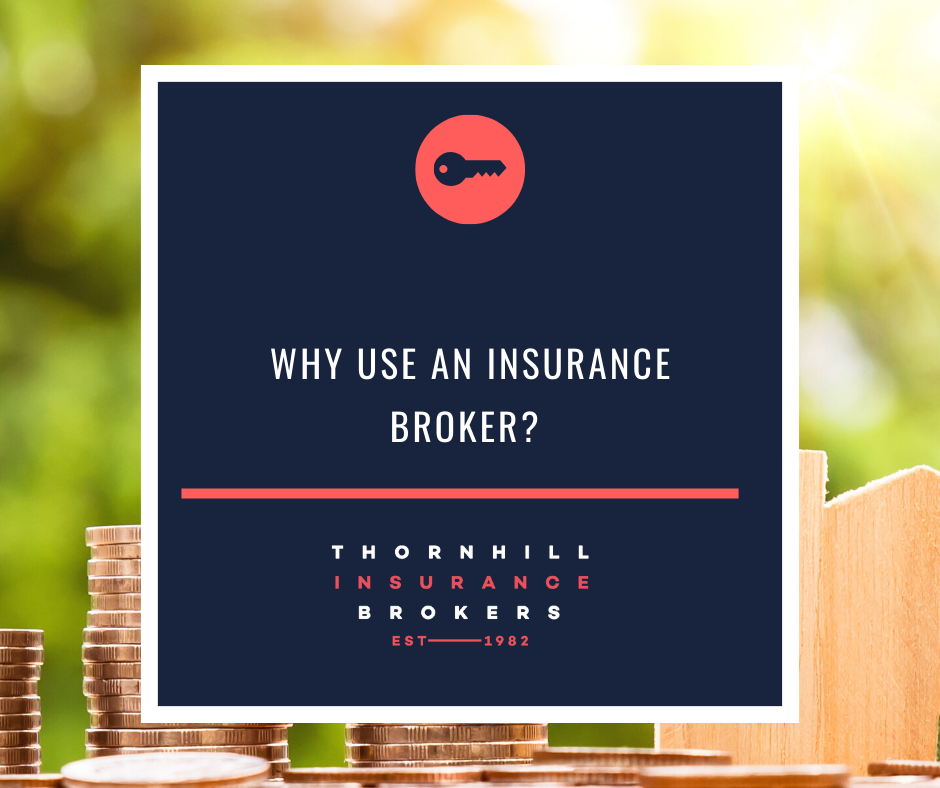 Why use an Insurance Broker?

Have you ever wondered what an Insurance Broker does?
According to google, it's a noun and is described as, "a person or company registered as an adviser on matters of insurance and as an arranger of insurance cover with an insurer on behalf of a client." This is the same for both personal lines insurance and business insurance.
At Thornhill Insurance, we are so much more than that Google! Here are some of the reasons why!
So, why use Thornhill Insurance as your Broker?
Some people may ask the question why to use an insurance broker like ourselves instead of going direct to the market or to a quote comparison site.
Well there are lots of reasons why our customers decide to use us to get the right protection to suit their personal insurance needs or their business insurance needs!
Personal
When you come to us firstly, you will be allocated to one of our dedicated account executives. They will create a policy personalised to your exact requirements through a few quick and easy questions, which can be as simple as a telephone call, email or you can even come into our office for a coffee and face to face chat!
Expertise
You can come to us anytime to ask questions about your insurance queries and we will give you all the information you need. At Thornhill Insurance we are real people, we know our trade and we endeavour to understand yours too! We aren't robotic and we aren't in a call centre. We build relationships and are always on hand to offer support or advice should you ever need it. In total we have 37 years of experience in insurance, so we will understand how you need to protect your business or what's the best personal cover for your house, holiday, or motor.
Searching the market for personal insurance and business insurance
We do all the work so you can sit back and relax. You leave us with the information we need, and we will search the market on your behalf to find the most appropriate cover for you or your business. We will find you the best options, explain the type of policy and also explain the small print so you know exactly what type of cover you're getting! Nothing is hidden, we are open and honest! Often when choosing on the online markets most people will just pick the cheapest cover which may not give them the cover they need. Often these policies online will have conditions in the small print which means the policy itself will not cost effective!
Simplicity
We keep things simple. We avoid jargon, tailor our policies and ensure that no eventuality is left unconsidered. Here at Thornhill Insurance we are 100% committed to our clients and we have an excellent reputation for offering great customer service. We create bespoke portfolios for each individual and their businesses.
Broader market to search
By going online and looking for your insurance you will only see certain products as some insurers or schemes are not available online. By coming to us we can search a more in-depth market and use specialist underwriters. For example, we will use an underwriter which specialises in your business type to give you better cover for a better price.
Looking through the small print
Insurance documents are long and complicated and you may sometimes overlook the small print, which can lead to problems down the line if a claim arises. We will go through the small print such as the exclusions and explain to our clients what it means so they understand the full extent of their insurance policy.
Accurate Valuations
We will make sure that you have valued your assets correctly as it's better to be over insured then under insured. This is something we have noticed when we see people going online for their insurance, for example they won't have the right amount covered for their buildings and contents to cover them if they need to make a claim which, can have devastating consequences.
Re-broking
Most of the time when you buy your insurance online the insurance company will just ask you to renew with no questions asked. You may go ahead and tick the renewal box and forget about changes such as building work. Amendments may affect the value of your risk so before you renew your policy with us your account handler will ask you some questions and run through a short renewal process to check and see if any of your circumstances have changed to ensure that everything is accurate and up to date. It can be a stressful time if your current insurers decide not to offer renewal terms for either your personal or business insurance. We ensure that if that is the case, we will re-broke and have an alternative provider ready to offer when your renewal date is due.
Helping with a claim
If something unfortunate does happen and you have to make a claim we will do all the hard work for you on your behalf and work towards getting you the best possible outcome. We have relationships with loss adjusters, claim handlers and specialists to ensure the process is prompt and smooth. When purchasing from the online market directly, clients will often then have to do all the long, time consuming paperwork and telephone calls in their own time with little support, but with us we will sort everything out, so you can carry on with doing what you do with minimal interference's.
So whether you ask us to quote for your personal insurance or business insurance, when you insure with us you are part of the family.