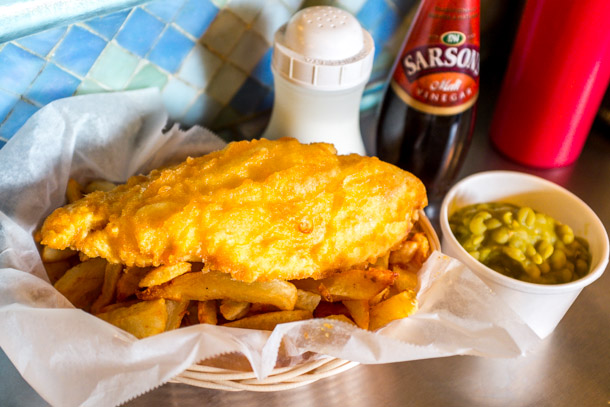 Why insure your Fish and Chip Shop with us?
As associate members of the National Federation of Fish Friers, we strive on helping Fish and Chip Shops and Restaurants all around the United Kingdom in getting them the most complete insurance cover for their business at a competitive premium. We are the specialists in fish and chip shop insurance.
Many members of our staff have been on the National Federation of Fish Friers training course and have been trained to fry fish by the team at the NFFF, meaning we really understand what is involved at a Chippy – from the Potato Rumbler machine, to the plating of the UK's favourite dish, we've got you covered!
So, what do our Fish & Chip Shop insurance packages have to offer?
Firstly, our packages require your business to clean the extraction ducting only once a year, and not once every 6 months like many other insurance schemes.
They also include Business Interruption cover automatically included at £250,000 over 12 month which covers your loss of income just in case anything happened to your business (though we hope it doesn't!).
We offer accidental damage cover throughout your policy, Frozen Food cover is automatically included at £5,000, as well as Public and Products Liability at £2,000,000 and Employers' Liability is included at £10,000,000.
There are also many more benefits as seen below and these can all be increased to ensure your business is fully covered:
Unlimited glass cover (standard glass)
Stock in transit cover automatically included at £3,000
Loss of liquor licence £100,000 automatically covered
Money cover – automatically covered

In transit – £3,000
On business premises during business hours – £3,000
In safe out of business hours – £1,250
In gaming machinery – £250
In home of principal or authorised employee – £750
Any other loss – £250

No claims bonus discounts
Discounts for burglar alarms, shutters or live on premises
Direct Debit facilities for premiums which are to be paid monthly
Discounts for NFFF members for other types of insurance, including motor, household, travel, caravan, etc.
What insurance is required for your Fish and Chip Shop business?
Public Liability insurance is an important cover for all businesses out there, not just Fish and Chip Shops. This is because it protects you if anyone is injured or a property is damaged because of your business. Public Liability insurance protects you by covering any costs, legal or hospital fees, that your business has been ordered to pay.
Employers' Liability insurance is required by law if you have any employees, temporary staff or contractors as it will cover any claims from employees who have been injured or unwell as a result of working for your business.
As well as covering yourself and your business, it also shows that you care about the well-being of your staff and anyone who you employ. Any businesses that employ staff and don't have Employers Liability insurance, are breaking the law and could face hefty fines!
We are a Family Business and take great pride in out longstanding relationships with many of the country's greatest Friers! We have a team of specialists and can offer expert, impartiall advice to ensure all your business needs are fully covered within one of our bespoke insurance packages.
We are proud of our great customer service, and with real people on the end of the phone, we really take the time to learn about and understand your business. In the event of a claim, we support our clients through the process and strive to make it as quick and simple as we can to keep the disruption to a minimum.
When you insure with us, you become part of the family!
If you enjoyed reading this article as much as I have writing it, please don't miss the below article from Brian Thornhill or other news articles here!
Loving fish and chips as a kid to protecting fish friers now!