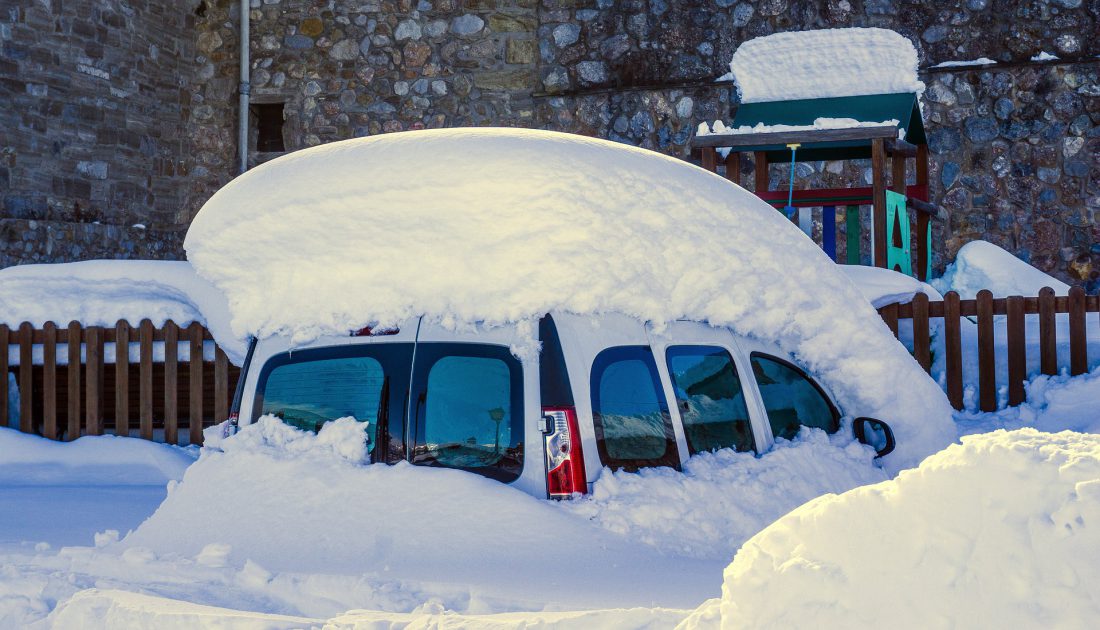 Winter driving – Top tips
Just when we thought spring was around the corner "The Beast from The East" appears causing chaos to commuters and brings "Storm Emma" with it to batter us in freezing winds and blizzard conditions. Insurers are predicting a sharp increase in car insurance claims in the coming weeks with the change of weather.
Drivers have been warned that the hazardous conditions will have a significant impact on the roads, says the BBC with up to 40cm of snowfall predicted in North-East England and Scotland.
With the wintry conditions expected to remain please find out Top Tips for driving in the arctic conditions
Slow down to avoid losing control and use a low gear whenever possible, as your driving style will have an impact on how your car responds.  Auto Express state that the safest way to drive in wintry conditions is with smooth inputs on the pedals, steering wheel and gear stick.  They continue to add that we should always look at the road ahead for ice and snow, giving us plenty of time to either gently brake or steer away from any hazards.
Ensure your car is clear of all snow and ice as it could be a hazard to other road users.
Check and replace if necessary any anti-freeze in the radiator.
Check and ensure your tyres are inflated and reach the legal minimum tread.
Take an emergency survival pack, containing warm clothes, a shovel and a torch in case you get stuck as even the most best drivers can get caught out and accidents unfortunately do happen.
Check you have enough petrol in the car to cover the journey and more
Plan your journey and stick to the main roads if possible, as they are more likely to have been gritted
Don't risk it and only travel if your journey is necessary, as wintry conditions can be both challenging and unpredictable
So, if you are unfortunate enough to be involved in any accidents over the next few days please note you can contact us on 01924 499182 between 9am and 5.30pm, Monday to Friday, where we have very experienced claim handlers to deal with any incidents or queries for your van or car insurance.
If you wish to view other articles, please view our news page here!
Thornhill Insurance wish you all a very safe journey and please drive carefully.